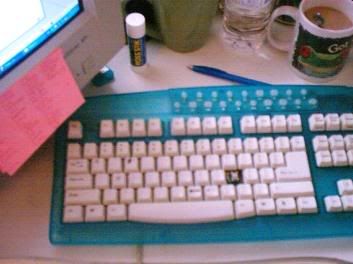 My ghetto green keyboard!

I've had this keyboard for so long all the letters are rubbed off except for 'q', I'm missing the 'L' key & there's holes in some of the keys from where my nail hits BUT I refuse to get a new one because it's see-through green!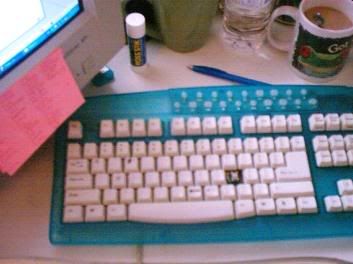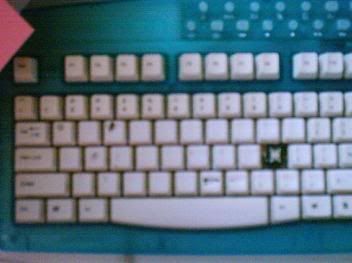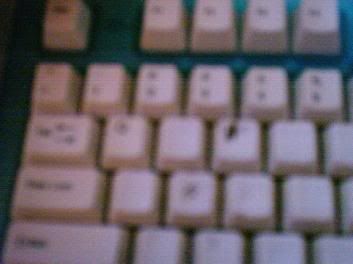 My camera sucks so it's kinda hard to see, but you get the idea.